Attend a FREE Webinar - Diabetes & Lifestyle Management
A workshop where you will understand the basics of diabetes management and recovery.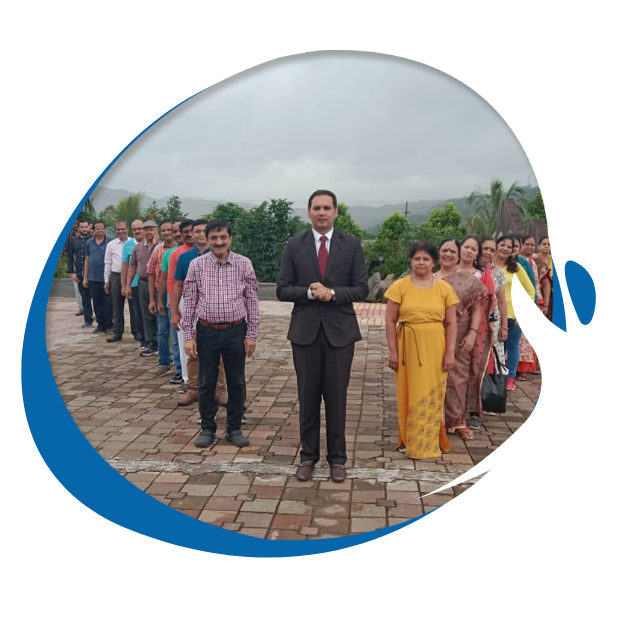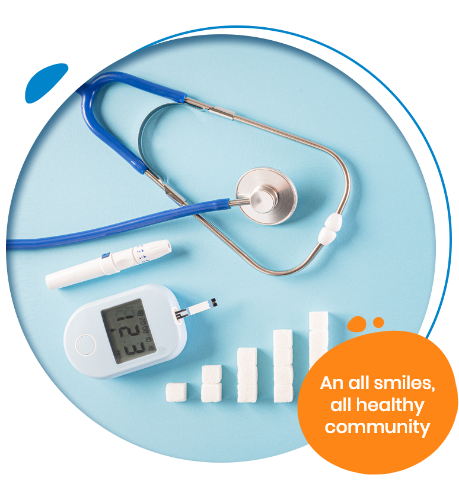 For many Diabetes is simply the 'Increase in Blood Sugar Levels', but Dr. Bhagyesh Kulkarni has a better  answer to this. Dr. Bhagyesh Kulkarni says that "Diabetes is the disease caused by insulin resistance".
Dr. Bhagyesh Kulkarni and Diabetes Free Forever have aided many diabetic patients in getting to the minimum usage of medications and drugs and also in the Lifestyle Disorders, like PCOS, Blood Pressure, Cardio-Vascular Problems, Thyroid Problems, and many more. We can proudly say that the Programs of Diabetes Free Forever guided by Dr. Bhagyesh Kulkarni are not only helping our patients in managing diabetes but also helping them lead healthy and happy life.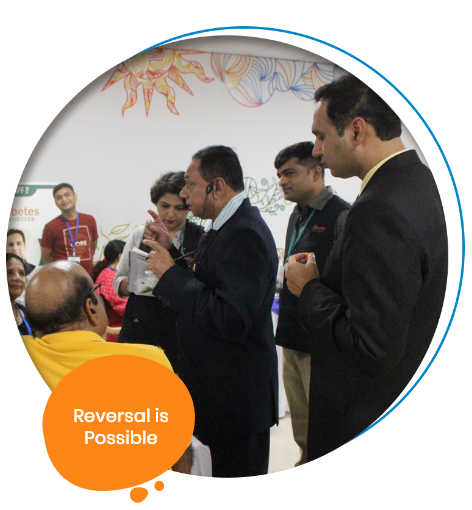 Thousands of Happy and Recovered Patients.
279 reviews on
Excellent service by DFF in making people free from diabetes by following simple diet plans.
It is really amazing experience of healthy life ,not only diabetic or B P , thyroid patient to join DFF but every one who wish to live happy and healthy life
Deepak Madgeri
2023-01-28
My journey began with Dr Bhagyesh Kulkarni's Diabetes Free Forever ( DFF) programme in the month of September, 2022 and by January 2023 , in about 4 months I was able to reduce weight by 15 kgs, Diabetes Medicine by 80%. This is by changing the life style and their Recommnded protocol which were not tough at all. I am sure I will be free from Diabetes soon. I would strong recommend to go for DFF programme and become free from diabetes
Exclusive to diabetis recovry in Maharashtra Dr bhagyesh Kulkarni sir and all team
DFF residential camp २०२२ मी गणेश आरेकर देवगड सिंधुदुर्ग मी मधुमेहग्रस्त होतो मला 3 टाईम इन्सुलिन चालू होते Dff जॉईन झाल्या पासून इन्सुलिन बंद होऊन आता फक्त 1 0.5 mg ची गोळी चालु आहे तीही 2 महिन्यांनी बंद होईल मधुमेह मुक्तीसाठी DFF चे डॉ भाग्येश सर आणि DFF चा मनापासुन आभारी आहे
Dr Bhagyesh Kulkarni has started an organisation for reversal of diabetes- Diabetes Free Forever. I joined the organisation in Aug 22 to free myself of diabetes. Dr Bhagyesh conducts monthly consultation webinars for all patients. His treatment is very simple and can be followed very easily. It mainly gives emphasis on weight reduction , body and mind detox. The results are amazing. Within a matter of 3 months there is weight loss and reduction in the prescribed medication . I will strongly recommend people genuinely interested in their diabetes reversal should join Diabetes Free Forever (DFF).
Very importent information from DFF residential Camp through Dr. bhagyesh Kulkarni sir. Every diabetes patients must be join and follow DFF protocol and get diabetic free.
Gajanan Ligade
2022-12-29
आज मला सांगायला अभिमान वाटतो मी डीएफएफ जॉईन केले भाग्येश कुलकर्णी सरांच्या अपॉइंटमेंट घेऊन जुलै 22 जुलै 2022 रोजी मी सरांशी भेटून त्यांच्या प्रोटोकॉल फॉलो केला मी आज डायबिटीस फ्री झालेलो आहे तसेच 25 डिसेंबर 2022 ते 29 डिसेंबर 2022 ५ दिवसाची कार्यशाळा खूप सुंदर माहिती दिली बीपी शुगर थायरॉईड कसा येतो व कसा घालवता येतो गोळी पासून मुक्त होता येते ते हे त्यांनी दाखवून दिले 45 लोकांची सेमिनार निवासी घेतले सकाळी पाच ते रात्री दहा वाजेपर्यंत आपले जीवन कसे असावे या निवासी कार्यशाळेत त्यांनी दाखवून दिले आहे जीवनामध्ये प्रोटोकॉल कसा असावा व राहणीमान कसे असावे हे आदरणीय सरांनी समजावून सांगितले हे माझे आयुष्याचे गुरु आहेत परत एकदा भाग्येश कुलकर्णी सरांना सलाम
It's a righr place for every diabetic person, who will get 100% solution & happiness back, which can not beexpressed in words.I had reversed my Diabetic within 6 months & enjoying my life. Millions of Thanks to DFF team & Dr.Bhagyesh Kulkarni Sir.
Dr. Bhagyesh Kulkarni
MBBS, PGDDM, DPC (Preventive Cardio–Diabetologist)
Dr. Bhagyesh Kulkarni is one of the leading  Diabetologists and Life-Style Disorders Management Experts in India. His revolutionary "Diabetes Free Forever" program, provides a One-Stop Solution for Lifestyle Disorders like Diabetes, Thyroid, Cardio-Vascular Diseases, Rheumatic Arthritis, Digestive Disorders, PCOD, and many more.
His treatment includes a complete Holistic Approach that focuses on Physical, Emotional, and Spiritual Well-Being.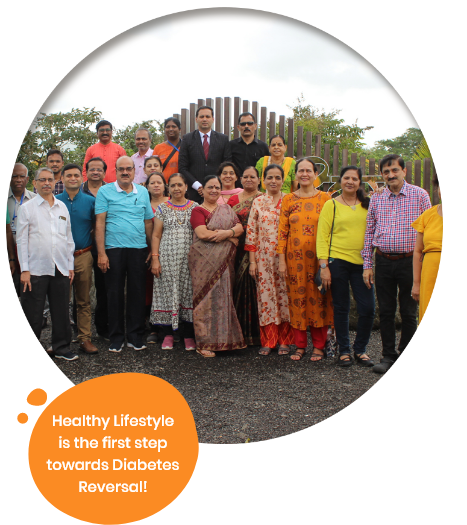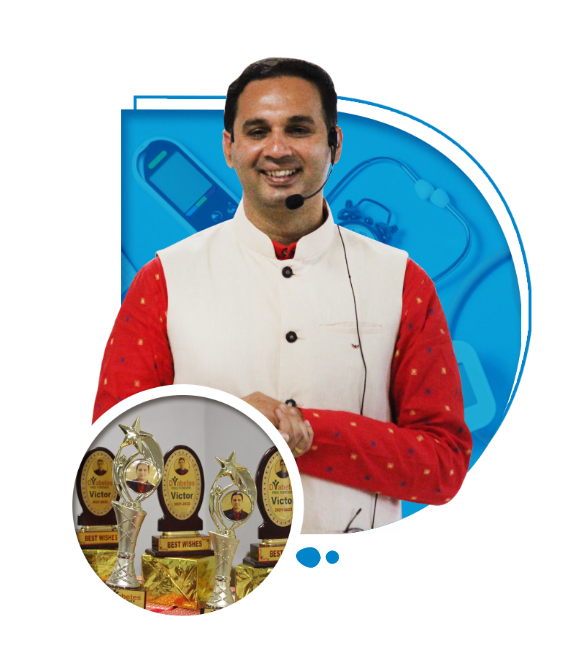 Dr. Bhagyesh Kulkarni has been awarded as the "Professional Icon of Pune" by IBN in 2017 and "Atulya Arogya Sanman" by Maharashtra Times in 2020.
Under the guidance of Dr. Bhagyesh Kulkarni, a team of Qualified Doctors and Trainers, provide the best-in-class treatment along with personal consultation for Diabetes Treatment.
Cleansing of Mind and Body
DETOX
Detox typically implies following a specific diet or using herbal products to get rid of toxins from your body, promoting healthy weight management, a feel-good factor.
Eat Healthily, Live Longer
DIET
The basic diet of reducing acidic foods and foods containing sugars so that the process of weight loss is initiated. Good eating habit is the key to long healthy life.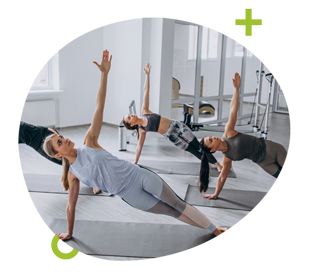 Commit to be Physically Fit
EXERCISE
The basic Lymphatic exercise phase is for activating all muscle fibers, reducing acid/inflammation, reducing sugar levels and promoting weight loss.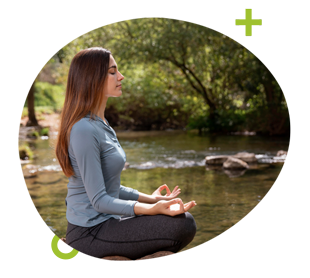 Love what you hold!
STRESS RELEASE
It is not stress that kills us, but, our reaction towards it. That is why we practice releasing stress through Laughter Therapy, Basic Meditation and Pranik Healing.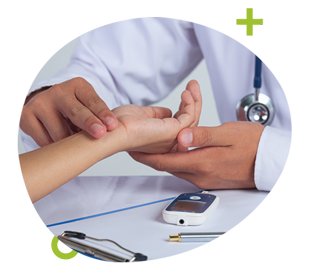 Personalised Medical Attention
MEDICAL CONSULTATION
We recommend dietary and lifestyle changes that not only will reverse the lifestyle disorder you are struggling with, but also help you get rid of your other Lifestyle Disorders.
True Emotions! not mere words...
Testimonials by the DFF Victors

Subscribe to Our Channel

World Environment Day | #TeamDFF
Mrs. Maya | DFF Residential Retreat Program Testimonial | Diabetes Program Review
Mr. Milind Pandit | DFF Residential Retreat Program Testimonial | Diabetes Program Review
DFF Residential Retreat Camp – May 2023 Batch Highlights | Physical, Mental & Spiritual Wellness
Mrs. Sulabha Iyer | DFF Residential Retreat Program Testimonial | Diabetes Program Review
Mrs. Sarla Jade | DFF Residential Retreat Program Testimonial | Diabetes Program Review
Mr. & Mrs. Patki | DFF Residential Retreat Program Testimonial | Diabetes Program Review
Mr.Unmesh Jahagirdar | DFF Residential Retreat Program Testimonial | Diabetes Program Review
Mrs. Madhuri Kulkarni | DFF Residential Retreat Program Testimonial | Diabetes Program Review
Methods For Weight & Muscle Gain | Standard Guidelines | Dr Sheetal | DFF Gladiator Meet
Mr. & Mrs. Patil | DFF Residential Retreat Program Testimonial | Diabetes Program Review
Mr. & Mrs Deshapande | DFF Residential Retreat Program Testimonial | Diabetes Program Review
Mr. Uday | DFF Residential Retreat Program Testimonial | Diabetes Program Review
SUMMER MANTRA Healthy Lifestyle During Summer Season by Dr. Bhagyesh Kulkarni
World Health Day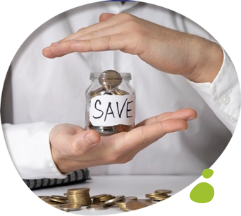 Save Money On
Your Medical Expenses
Heal Yourself
The Personalized Way
No Medication,
No Worries