Attend a FREE Webinar - Diabetes & Lifestyle Management
A workshop where you will understand the basics of diabetes management and recovery.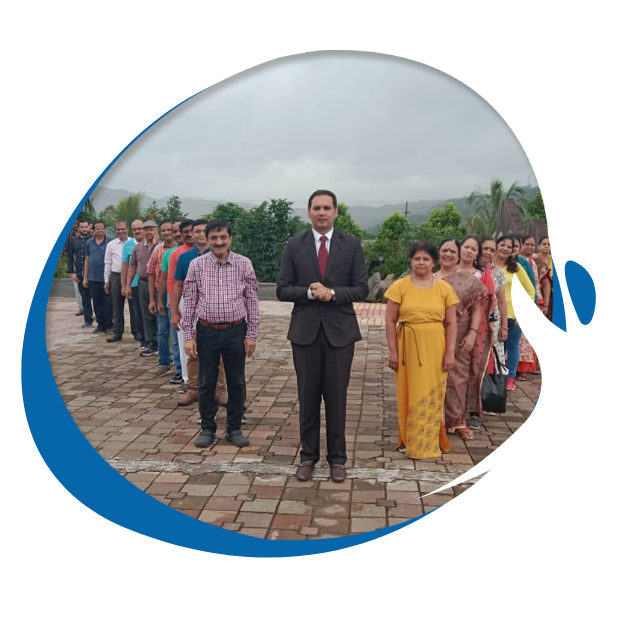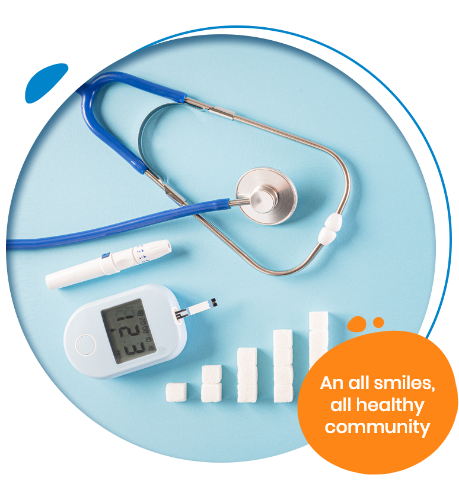 For many people, diabetes is simply the 'Increase in Blood Sugar Levels', but Dr. Bhagyesh Kulkarni has a better answer to this. Dr. Bhagyesh Kulkarni says "Diabetes is the disease caused by insulin resistance".
Dr. Bhagyesh Kulkarni and Diabetes Free Forever have helped diabetic patients minimize medication usage and address various lifestyle disorders such as PCOS, blood pressure, cardiovascular problems, and thyroid issues.
Diabetes Free Forever, led by Dr. Bhagyesh Kulkarni, empowers patients to effectively manage diabetes while promoting a healthy and fulfilling life.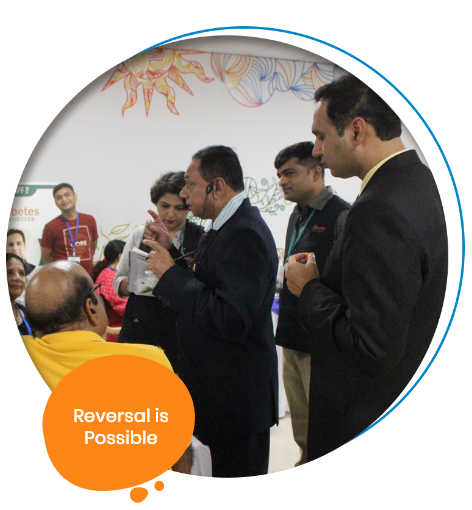 Thousands of Happy and Recovered Patients.
447 reviews on
Sangeeta Inamdar
2023-09-30
सर्व प्रथम Dr Bhagyesh Kulkarni सर, गायत्री मॅडम आणि सर्व DFF टीमचे मी आभार मानते, सर तुम्ही आणि गायत्री मॅडम माझ्यासाठी एक देवदूत आहात. DFF जॉईन केल्यापासून प्रत्येक महिन्यात एक नवीन आणि आरोग्यपूर्ण जीवन कसं जगायचं हे नव्याने लक्षात येत आहे. आता मला पूर्ण विश्वास आहे की मी diebities मुक्त नक्की होणार.
Manisha Kulkarni
2023-09-25
Thank you dr bhagyesh kulkarni and DFF for helping me in my diabetes reversal journey...... I'm off my medications from past 4 months both my BP and sugar levels are under normal levels.
mrunali kulkarni
2023-09-25
DFF is best for diabetes reversal...Dr Bhagyesh Kulkarni's all consultation sessions are very informative. Thank you DFF team with your guidance my diabetes reversal journey was so smooth....
prabhakar nale
2023-08-28
Very good diabetes reversal program.All the information related lifestyle disorder and cure all this disorder. Best Doctor for this lifestyle disorders like Diabetes Thyroid obesity.
Dilip Keshav Sonawane
2023-08-27
Please I beg to please read this in full.I came to know about Dr Bhagyesh Kulkarni's DDF through my dear better half Mrs Sunanda Sonawane.She got linked with Dr Bhagyesh on April 2023. She started attending,webinars of Dr Bhagyesh.Once or twice I too (out of curiosity) viewed Doctors webinars with Sunanda(I was previously referring jokingly as Doctors Sermons).After 3 months of following Dr Bhagyesh Kulkarni's protocal, (me & children actually noticed the amazing changes in her physical & mental state in her,) she was offered Residential Retreat .I went through it carefully and forced my wife to attend the same immediately.Luckly too got to attended as an attendee with her.I was overwhelmed by Dr Bhagyesh's mesmerising, great motivational,devine passion with witch he is implementing it .I sincerely am declaring with pride that Doctor is a great heavenly human sent by God for not only his Diabetic patients but also people like me to lead a DFF & healthy life.I thank Dr Bhagyesh from the bottom of my heart for transforming our lives. With great pride I assure that, I am going to Sincerely advocate to all my relatives,friends to please p PLEASE follow Dr Bhagyesh's DFF Protocal, if they wish to get lives transformed to leading a healthy life. God bless Dr Bhagyesh.
It was very delightful experience of 5 days residential camp. I really like & impressed with the agenda of this program like morning excercise,nature connect,how to connect with 5 elements. Lectures of Bhagyesh Sir & Guest are very fruitful. My approach toward life is totally changed after this program.I really impressed with the thoughts of Dr Bhagyesh Sir.We see towards doctor as a god.He proved the meaning of doctor in true manner...I would like to thanks & congratulate all DFF Team. You are doing fantastic job for the society..Wishing u all the sucess in ur work..keep it up..
Niteen Nawathe
2023-08-27
I specifically appreciate the approach of diabetes reversal, which attacks the root cause instead of controlling BSL with medicines. The efforts for diabetes reversal is by changing the life style. In 5 days of residential camp this was taught very nicely and effectively by covering various aspects like change in food plan, connecting emotionally to 5 elements of nature, expressing gratitude/regrets, divine bank, various exercises, stress management etc. The lectures of previous participants who have successfully achieved their goal of diabetes reversal impressed me a lot. They all are role models for all those who are in this journey. I wish all the success to Dr. Bhagyesh Kulkarni sir in his Grand Mission.
Dr. Bhagyesh Kulkarni
MBBS, PGDDM, DPC (Preventive Cardio–Diabetologist)
Dr. Bhagyesh Kulkarni is one of the leading  Diabetologists and Life-Style Disorders Management Experts in India. His revolutionary "Diabetes Free Forever" program, provides a One-Stop Solution for Lifestyle Disorders like Diabetes, Thyroid, Cardio-Vascular Diseases, Rheumatic Arthritis, Digestive Disorders, PCOD, and many more.
His treatment includes a complete Holistic Approach that focuses on Physical, Emotional, and Spiritual Well-Being.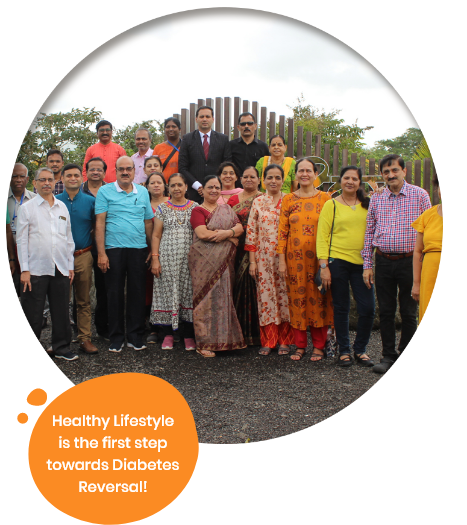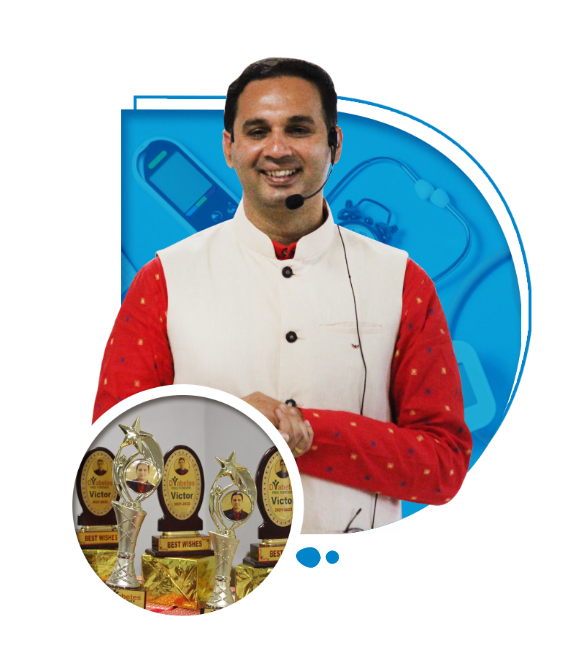 Dr. Bhagyesh Kulkarni has been awarded as the "Professional Icon of Pune" by IBN Lokmat in 2017 and "Atulya Arogya Sanman" by Maharashtra Times in 2020.
Under the guidance of Dr. Bhagyesh Kulkarni, a team of Qualified Doctors and Trainers, provide the best-in-class treatment along with personal consultation for Diabetes Treatment.
Cleansing of Mind and Body
DETOX
Detox typically implies following a specific diet or using herbal products to get rid of toxins from your body, promoting healthy weight management, a feel-good factor.
Eat Healthily, Live Longer
DIET
The basic diet of reducing acidic foods and foods containing sugars so that the process of weight loss is initiated. Good eating habit is the key to long healthy life.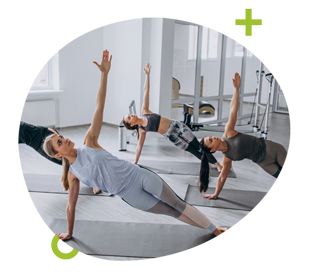 Commit to be Physically Fit
EXERCISE
The basic Lymphatic exercise phase is for activating all muscle fibers, reducing acid/inflammation, reducing sugar levels and promoting weight loss.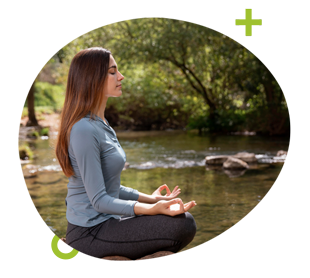 Love what you hold!
STRESS RELEASE
It is not stress that kills us, but... our reaction towards it. That is why we practice releasing stress through Laughter Therapy, Basic Meditation and Pranik Healing.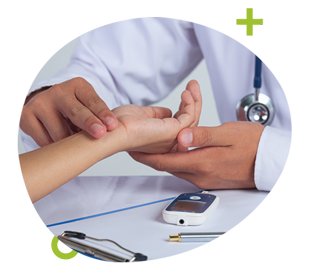 Personalised Medical Attention
MEDICAL CONSULTATION
Our recommendations for dietary and lifestyle changes can not only reverse your current lifestyle disorder but also address other related conditions you may be experiencing.
True Emotions! not mere words...
Testimonials by the DFF Victors

Subscribe to Our Channel

Opening Ceremony DFF
Mr. Vinayak Suryawanshi | DFF Program Testimonial | #DiabetesSuccessStories | #TeamDFF
DFF Residential Retreat Camp – November'23 Highlights | Physical, Mental & Spiritual Wellness
Mrs. Sunita Gaikwad | DFF Program Testimonial | #DiabetesSuccessStories | #TeamDFF
Mr. Parag Deshpande | DFF Program Testimonial | #DiabetesSuccessStories | #TeamDFF
#DiabetesDay
🪔💫 Happy Diwali
DFF Residential Retreat Camp – October'23 Highlights | Physical, Mental & Spiritual Wellness
Mrs Manisha Patil | DFF Residential Retreat Program Testimonial | #DiabetesProgramReview
Mrs Vaishnavi Khopkar | DFF Residential Retreat Program Testimonial | #DiabetesProgramReview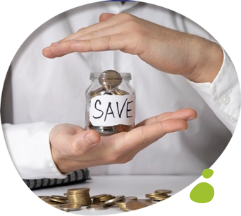 Save Money On
Your Medical Expenses
Heal Yourself
The Personalized Way
No Medication,
No Worries