Attend a FREE Webinar - Diabetes & Lifestyle Management
A workshop where you will understand the basics of diabetes management and recovery.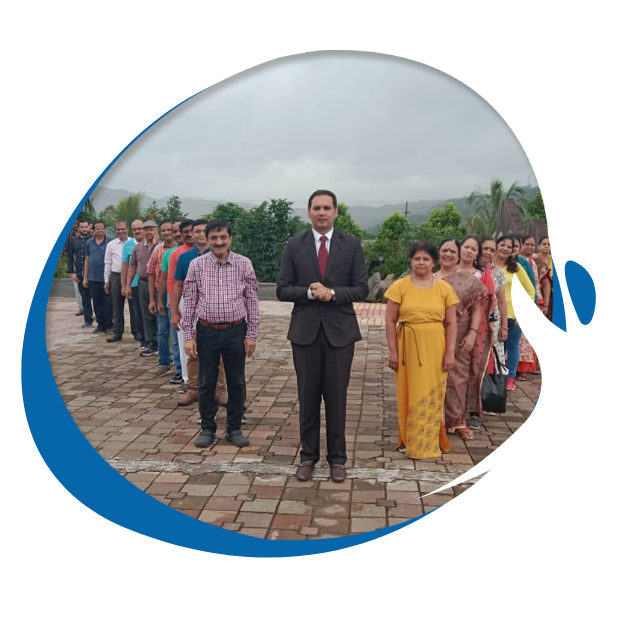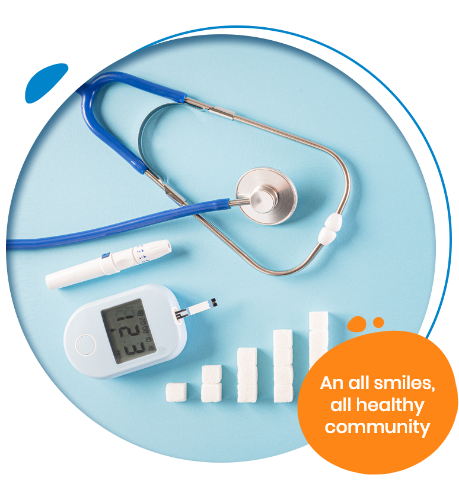 For many Diabetes is simply the 'Increase in Blood Sugar Levels', but Dr. Bhagyesh Kulkarni has a better  answer to this. Dr. Bhagyesh Kulkarni says that "Diabetes is the disease caused by insulin resistance".
Dr. Bhagyesh Kulkarni and Diabetes Free Forever have aided many diabetic patients in getting to the minimum usage of medications and drugs and also in the Lifestyle Disorders, like PCOS, Blood Pressure, Cardio-Vascular Problems, Thyroid Problems, and many more. We can proudly say that the Programs of Diabetes Free Forever guided by Dr. Bhagyesh Kulkarni are not only helping our patients in managing diabetes but also helping them lead healthy and happy life.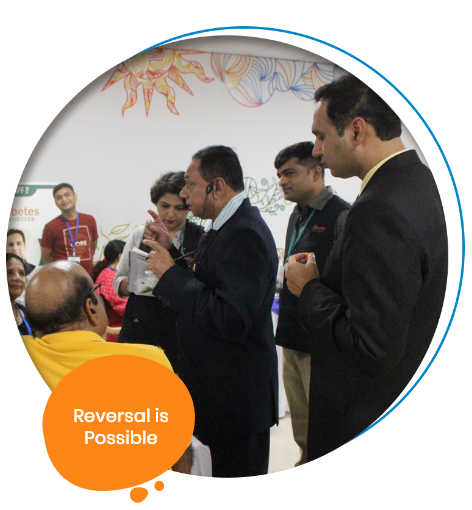 Thousands of Happy and Recovered Patients.
वसंत शिवाजी कंक
(DFF डिसेंबर 2020 बॅच
पूर्वी गोळ्या खाऊन माझी शुगर नॉर्मल येत नव्हती परंतु DFF जॉईन झाल्यानंतर चार महिन्यांनी कोणतीही शुगरची गोळी न घेता माझी शुगर नॉर्मल यायला लागली. माझ्यामध्ये खूप बदल झाला आणि एक सकारात्मक ऊर्जा निर्माण झाली आहे.
Mrs. Neema Bhujad
DFF June 2021 batch
My HbA1C was 12% when detected 2 years back. It was 6.5 to 7% with medicines. After joining DFF program, just in 1/2 month, my HbA1C is 5.8% with half tablet. Now I am without medicine & excited to see the same result. Thanks to DFF Team!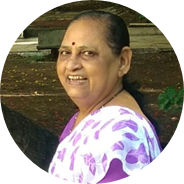 Lata Gudhe
(DFF February Batch)
Diabetic for the last 10 years which is not in control but after joining the DFF program, my sugar is controlled within 2 months. Also, I lost weight by 10 Kgs. Now feeling fresh all time.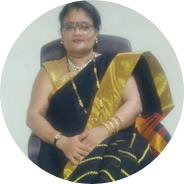 Preeti Kalan
@username
I was told that diabetes can never be controlled but now I live a healthy lifestyle just because of DFF.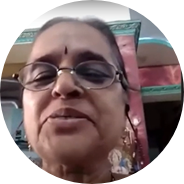 Kadambari Kapileshwar
@username
My sugar levels and medications have decreased considerably! All thanks to DFF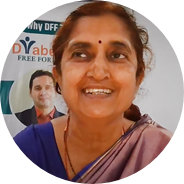 Rajlaxmi Barve
@username
Online Home Based Recovery Program पूर्ण केल्यावर माझा कॉन्फिडन्स पूर्णपणे वाढला आहे. Now I will be able to manage my own health.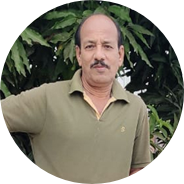 अनिल टोंगे
( DFF August 2020 Batch)
गेल्या ४ महिन्यापासून शुगर आणि ब्लड प्रेशरच्या माझ्या गोळ्या पूर्णपणे बंद आहेत. आणि प्रत्येक महिन्याचे ब्लड रिपोर्ट्स पण नॉर्मल आहेत. Thank you DFF!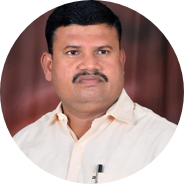 जनार्दन तुकाराम चौधरी
( DFF December 2020 Batch)
मला पूर्वी मधुमेह होता परंतु मी आता मधुमेह मुक्त झालो आहे आणि याचा आनंद मी शब्दात सांगू शकत नाही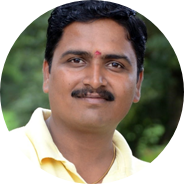 सुनिल गुरव (कोल्हापूर)
बॅच - ऑक्टोबर २०२०
कायमस्वरुपी डायबेटीस मुक्त… हो, हे खरंच शक्य आहे!
Dr. Bhagyesh Kulkarni
MBBS, PGDDM, DPC (Preventive Cardio–Diabetologist)
Dr. Bhagyesh Kulkarni is one of the leading  Diabetologists and Life-Style Disorders Management Experts in India. His revolutionary "Diabetes Free Forever" program, provides a One-Stop Solution for Lifestyle Disorders like Diabetes, Thyroid, Cardio-Vascular Diseases, Rheumatic Arthritis, Digestive Disorders, PCOD, and many more.
His treatment includes a complete Holistic Approach that focuses on Physical, Emotional, and Spiritual Well-Being.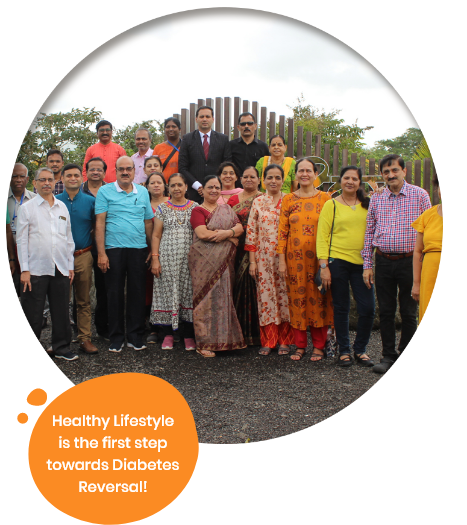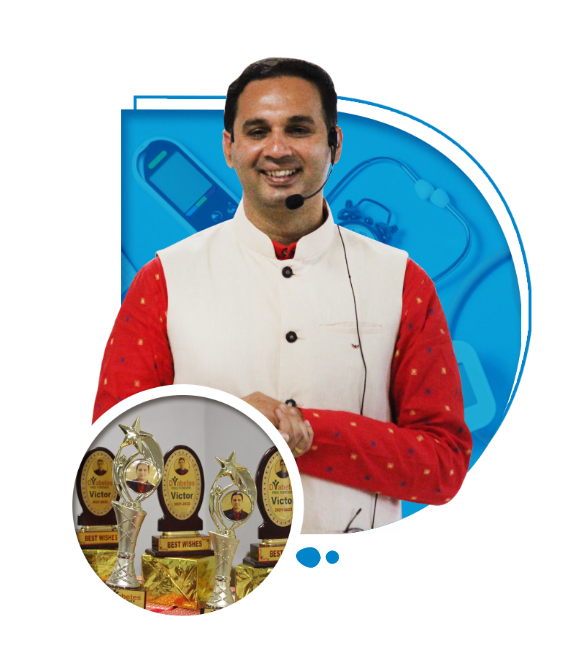 Dr. Bhagyesh Kulkarni has been awarded as the "Professional Icon of Pune" by IBN in 2017 and "Atulya Arogya Sanman" by Maharashtra Times in 2020.
Under the guidance of Dr. Bhagyesh Kulkarni, a team of Qualified Doctors and Trainers, provide the best-in-class treatment along with personal consultation for Diabetes Treatment.
Cleansing of Mind and Body
DETOX
Detox typically implies following a specific diet or using herbal products to get rid of toxins from your body, promoting healthy weight management, a feel-good factor.
Eat Healthily, Live Longer
DIET
The basic diet of reducing acidic foods and foods containing sugars so that the process of weight loss is initiated. Good eating habit is the key to long healthy life.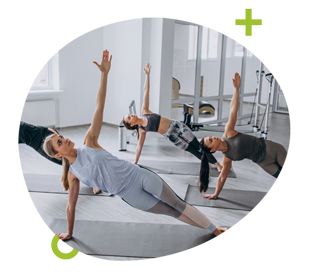 Commit to be Physically Fit
EXERCISE
The basic Lymphatic exercise phase is for activating all muscle fibers, reducing acid/inflammation, reducing sugar levels and promoting weight loss.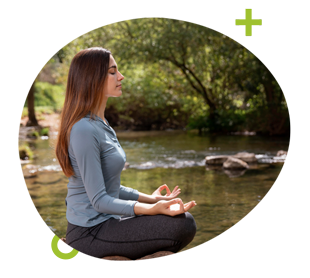 Love what you hold!
STRESS RELEASE
It is not stress that kills us, but, our reaction towards it. That is why we practice releasing stress through Laughter Therapy, Basic Meditation and Pranik Healing.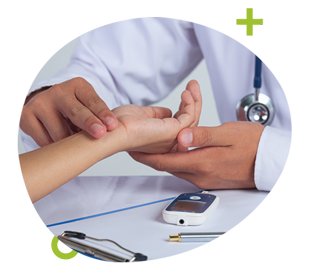 Personalised Medical Attention
MEDICAL CONSULTATION
We recommend dietary and lifestyle changes that not only will reverse the lifestyle disorder you are struggling with, but also help you get rid of your other Lifestyle Disorders.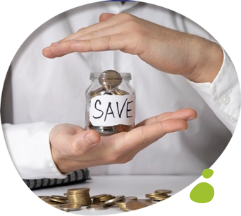 Save Money On
Your Medical Expenses
Heal Yourself
The Personalized Way
No Medication,
No Worries