Attend a FREE Webinar - Diabetes & Lifestyle Management
A workshop where you will understand the basics of diabetes management and recovery.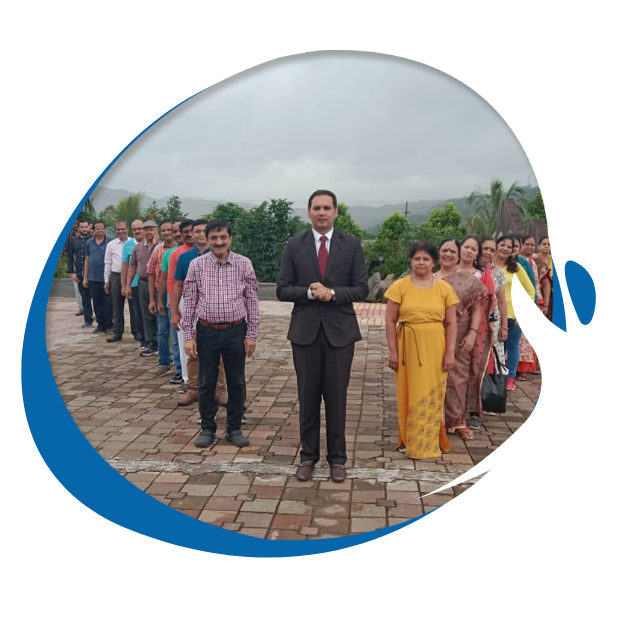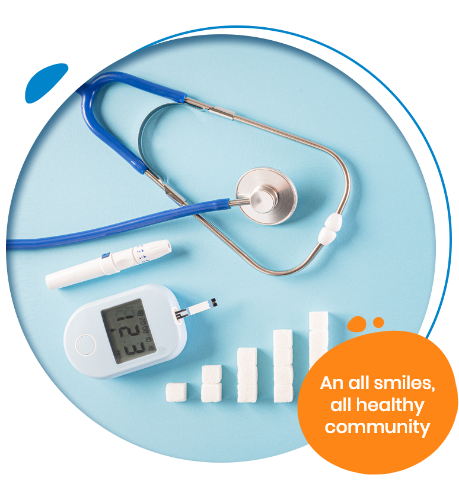 For many Diabetes is simply the 'Increase in Blood Sugar Levels', but Dr. Bhagyesh Kulkarni has a better  answer to this. Dr. Bhagyesh Kulkarni says that "Diabetes is the disease caused by insulin resistance".
Dr. Bhagyesh Kulkarni and Diabetes Free Forever have aided many diabetic patients in getting to the minimum usage of medications and drugs and also in the Lifestyle Disorders, like PCOS, Blood Pressure, Cardio-Vascular Problems, Thyroid Problems, and many more. We can proudly say that the Programs of Diabetes Free Forever guided by Dr. Bhagyesh Kulkarni are not only helping our patients in managing diabetes but also helping them lead healthy and happy life.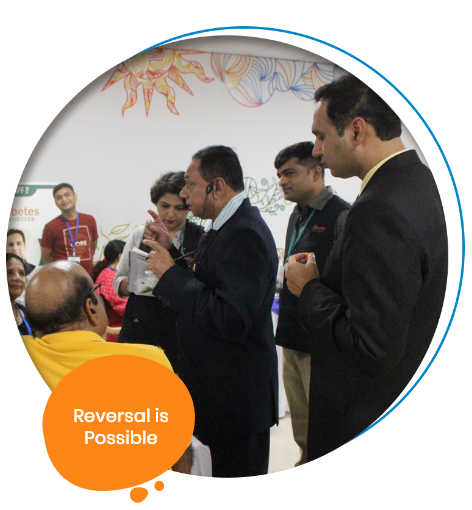 Thousands of Happy and Recovered Patients.
227 reviews on
Dr.Bhagyesh Kulkarni, First of all I thank God for being merciful in directing me to Diabetes Free Forever, more so at the early stage of detection of the diabetes disorder. Secondly I thank the Allopathy doctor for some errors in his diagnoses and medication, which prompted me and my wife to look for an alternate solution to this disorder. Yes, we had lots of initial reservations and uncertainty before we joined DFF. But once we met your team at Chinchwad, particularly Dr.Shital Khumbar, who spared almost 2 hours of her valuable time to walk us through the life style change to be followed, all our fears were belied. We saw positive results within a span of 20 days. I lost 4 kg of weight within 20 days by following the prescribed protocol. I have lost 6kg of weight within a span of 1month between 7.6.22 to 9.7.22 and a total of 9 kgs till date. In addition, I was suffering from chronic acidity, which has since vanished, and throat and nasal allergies for which I was taking treatment for the last 20 years has since vanished. I was getting cramps on my legs and hands which has also vanished. If this is not positive development, what is? All thanks to Diabetes Free Forever. I am thankful to your team in prompting us to undergo the residential programme at the early stage. Again we were not sure what to expect but today I am glad that we attended. It is a remarkable experience. Your sessions were so inspiring and meaningful with a tinge of humor. The experience of Nature connect was out of the world. Those words of yours on how to connect and talk to nature, I will remember and cherish for a life time. You have lighted the spark of hope not only in me but a large number of people that diabetes is reversible. All those who have benefitted and will continue to benefit in the years to come, will bless you abundantly for your relentless and selfless efforts to reduce their suffering both physical and mental. I sincerely admire your abundant energy which is contagious. Today I make a promise to myself and also to you that I will be diabetes free within the next 2 months. I wish you all success in achieving your dream goal set by you for 2025. Thank you, Yours sincerely Arthur George Aranha
Read more
Rajeshree Choudhary
2022-07-24
Prashant Tapkir
2022-07-24
Best Doctor in diabetes From last 5 day experiencing Happy H and disease free life. Thank you sir for giving me diabetes free life. Join Diabetes Free forever
Read more
Thanks for inviting me residential camp at deham naturecure paud pune. I fill awesome treatment experience with your team, I very happy to share my experience
Read more
Big thank you to DR.BHAGYESH KULKARNI SIR DFF च्या माध्यमातून मला मधुमेह मुक्ती दिली . मधुमेह मुक्ती हवी असेल व मरेपर्यंत निरोगी आयुष्य जगायचे असेल तर अजूनही वेळ गेलेली नाही . Join DFF परिवार
Read more
Omkar Rankhamb
2022-07-24
Anuja Electric
2022-07-24
It was a great experience... We all enjoyed there. Dr. Bhagyesh Kulkarni is an awesome personality... He does great work☺
Read more
Sangita Nimbalkar
2022-07-24
We fell proud to connect with bhagyesh Kulkarni sir , our life style and day to day living pattern has also been change . A Gem of person in diabetes field
Read more
Sangita Solanke
2022-07-24
Dr. Bhagyesh Kulkarni
MBBS, PGDDM, DPC (Preventive Cardio–Diabetologist)
Dr. Bhagyesh Kulkarni is one of the leading  Diabetologists and Life-Style Disorders Management Experts in India. His revolutionary "Diabetes Free Forever" program, provides a One-Stop Solution for Lifestyle Disorders like Diabetes, Thyroid, Cardio-Vascular Diseases, Rheumatic Arthritis, Digestive Disorders, PCOD, and many more.
His treatment includes a complete Holistic Approach that focuses on Physical, Emotional, and Spiritual Well-Being.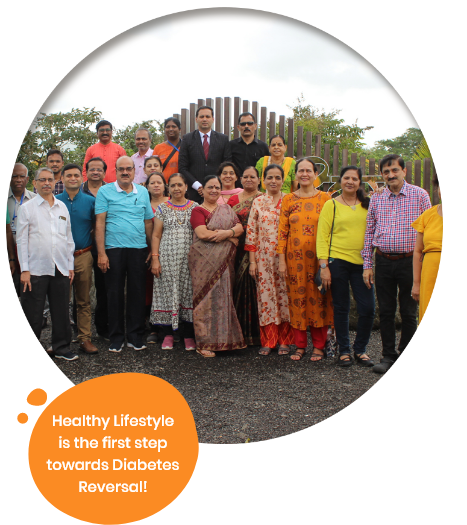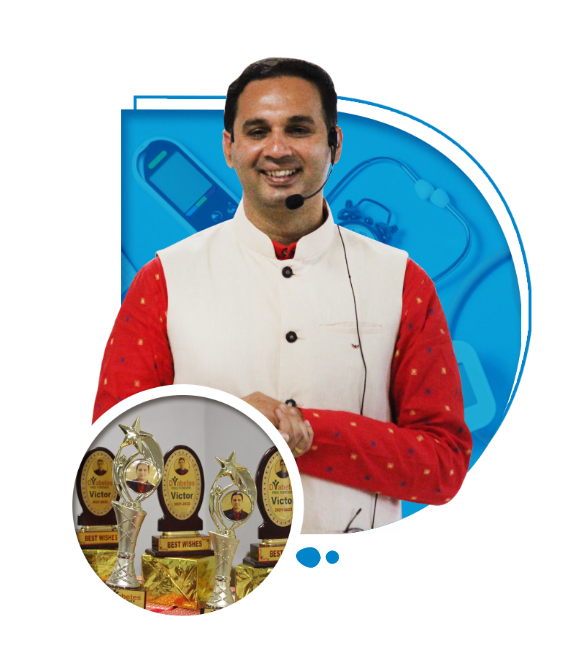 Dr. Bhagyesh Kulkarni has been awarded as the "Professional Icon of Pune" by IBN in 2017 and "Atulya Arogya Sanman" by Maharashtra Times in 2020.
Under the guidance of Dr. Bhagyesh Kulkarni, a team of Qualified Doctors and Trainers, provide the best-in-class treatment along with personal consultation for Diabetes Treatment.
Cleansing of Mind and Body
DETOX
Detox typically implies following a specific diet or using herbal products to get rid of toxins from your body, promoting healthy weight management, a feel-good factor.
Eat Healthily, Live Longer
DIET
The basic diet of reducing acidic foods and foods containing sugars so that the process of weight loss is initiated. Good eating habit is the key to long healthy life.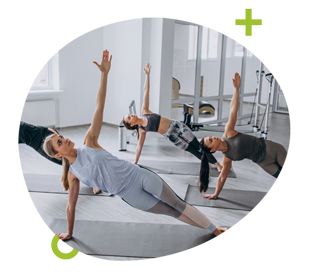 Commit to be Physically Fit
EXERCISE
The basic Lymphatic exercise phase is for activating all muscle fibers, reducing acid/inflammation, reducing sugar levels and promoting weight loss.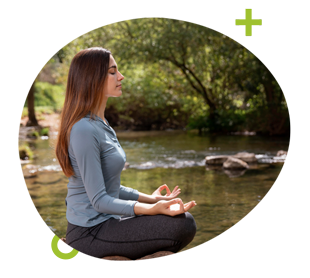 Love what you hold!
STRESS RELEASE
It is not stress that kills us, but, our reaction towards it. That is why we practice releasing stress through Laughter Therapy, Basic Meditation and Pranik Healing.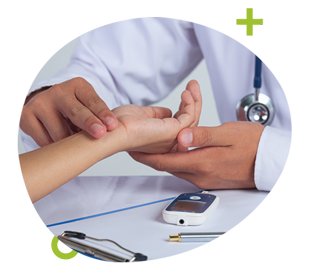 Personalised Medical Attention
MEDICAL CONSULTATION
We recommend dietary and lifestyle changes that not only will reverse the lifestyle disorder you are struggling with, but also help you get rid of your other Lifestyle Disorders.
True Emotions! not mere words...
Testimonials by the DFF Victors

Subscribe to Our Channel

DFF Residential Retreat Program- November 2022 Batch Highlights
Chhaya Dhanve | DFF Residential Retreat Program Testimonial | Diabetes Program Review
Mr.Umesh Parasnis | DFF Residential Retreat Program Testimonial | Diabetes Program Review
Mr.Dhananjay Tanksali | DFF Residential Retreat Program Testimonial | Diabetes Program Review
Mr.Vasudev Mahajan | DFF Residential Retreat Program Testimonial | Diabetes Program Review
World Kindness Day
National Cancer Aware Day
Mr. Ravindra Dixit | DFF Residential Retreat Program Testimonial | Diabetes Program Review
Mr. Shahaji Patodekar | DFF Residential Retreat Program Testimonial | Diabetes Program Review
Diwali Padava | Team DFF | Dr Bhagyesh Kulkarni
Shubh Laxi Pujan | Happy Diwali | Team DFF | Dr Bhagyesh Kulkarni
Shubh Dhanteras | Team DFF | Dr Bhagyesh Kulkarni
Diabetes-Friendly Diwali l Diwali Diet Protocol For Diabetics l Dr Bhagyesh Kulkarni #HealthyDiwali
Mr. Vijay Kshirsagar | DFF Residential Retreat Program Testimonial | Diabetes Program Review
Miss Yukta Doshi | DFF Residential Retreat Program Testimonial | Diabetes Program Review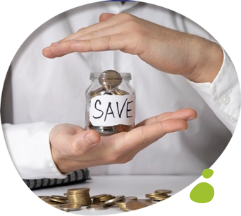 Save Money On
Your Medical Expenses
Heal Yourself
The Personalized Way
No Medication,
No Worries