A Power Packed Health Centric Training Camp for
Life-long Wellness!
4 Days of Residential Camp To Learn the Core Protocols of Diabetes and Lifestyle Disorder Control
Contact us to join our next batch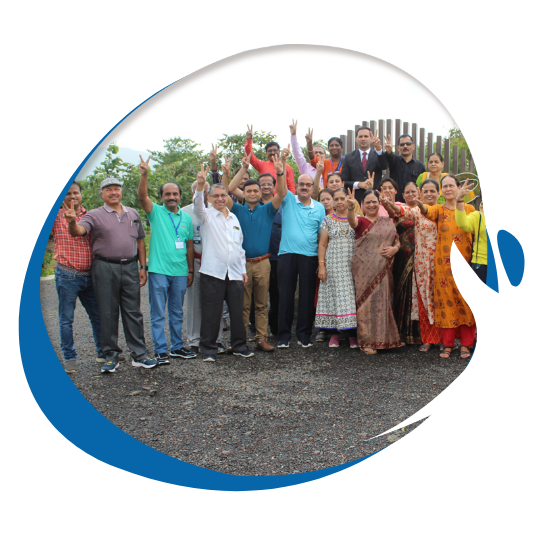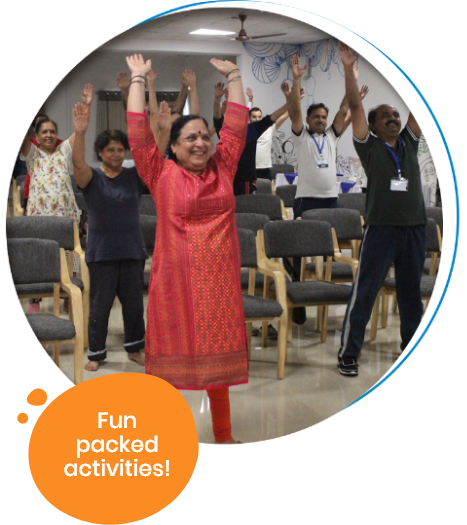 Why you should attend this Camp?
What this retreat holds for you?
4 Days – 3 Nights of complete Wellness, Calmness, and Clarity in a beautiful natural environment.
Diabetes reversal or getting rid of the medicines for diabetes and lifestyle disorders is just the first step. The ultimate goal or objective should be to lead a forever healthy life. During this residential retreat you will have the first hand experience of the same.
Experience all the health recovery and wellness protocols, not only learn them but also implement them during the camp and see the assured results.
Know More About The Program
What will you learn in this?
Start your day with tasty and healthy juices and smoothies

Pamper your body with body massages, steam, body cleansing, and hot and cold therapy

Get yourself in peak condition with home enema kits and fasting

Detoxify your body with foods and drinks specially customized for the best of your health
Mind Healing and Yoga Session
Spread positive energy with blessings sessions

Restore psychological peace with gratitude & regrets sessions

Stress Release sessions to refresh your mind

Emotional Freedom Techniques that help get a sound mind

Laughter Therapy that makes you happy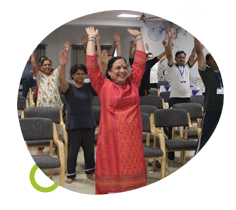 Basic Exercises

Lymphatic Exercises

Cardio & Strength Training

Interval Training Exercises
Diabetic Ladder Games

Laughter Therapies

Fun  Zumba & Water Dance Therapy

Group Exercise Activities

Candle & Balloon Games
The facilities arranged and provided for you:
Thousands of Happy and Recovered Patients.
वसंत शिवाजी कंक
(DFF डिसेंबर 2020 बॅच
पूर्वी गोळ्या खाऊन माझी शुगर नॉर्मल येत नव्हती परंतु DFF जॉईन झाल्यानंतर चार महिन्यांनी कोणतीही शुगरची गोळी न घेता माझी शुगर नॉर्मल यायला लागली. माझ्यामध्ये खूप बदल झाला आणि एक सकारात्मक ऊर्जा निर्माण झाली आहे.
Mrs. Neema Bhujad
DFF June 2021 batch
My HbA1C was 12% when detected 2 years back. It was 6.5 to 7% with medicines. After joining DFF program, just in 1/2 month, my HbA1C is 5.8% with half tablet. Now I am without medicine & excited to see the same result. Thanks to DFF Team!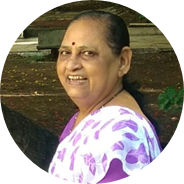 Lata Gudhe
(DFF February Batch)
Diabetic for the last 10 years which is not in control but after joining the DFF program, my sugar is controlled within 2 months. Also, I lost weight by 10 Kgs. Now feeling fresh all time.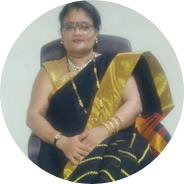 Preeti Kalan
@username
I was told that diabetes can never be controlled but now I live a healthy lifestyle just because of DFF.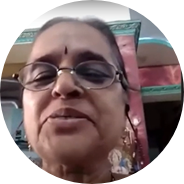 Kadambari Kapileshwar
@username
My sugar levels and medications have decreased considerably! All thanks to DFF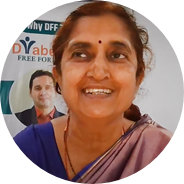 Rajlaxmi Barve
@username
Online Home Based Recovery Program पूर्ण केल्यावर माझा कॉन्फिडन्स पूर्णपणे वाढला आहे. Now I will be able to manage my own health.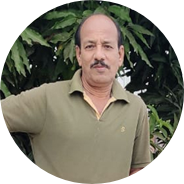 अनिल टोंगे
( DFF August 2020 Batch)
गेल्या ४ महिन्यापासून शुगर आणि ब्लड प्रेशरच्या माझ्या गोळ्या पूर्णपणे बंद आहेत. आणि प्रत्येक महिन्याचे ब्लड रिपोर्ट्स पण नॉर्मल आहेत. Thank you DFF!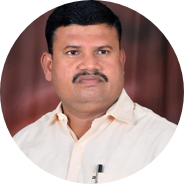 जनार्दन तुकाराम चौधरी
( DFF December 2020 Batch)
मला पूर्वी मधुमेह होता परंतु मी आता मधुमेह मुक्त झालो आहे आणि याचा आनंद मी शब्दात सांगू शकत नाही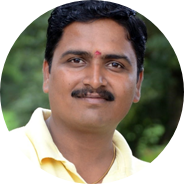 सुनिल गुरव (कोल्हापूर)
बॅच - ऑक्टोबर २०२०
कायमस्वरुपी डायबेटीस मुक्त… हो, हे खरंच शक्य आहे!