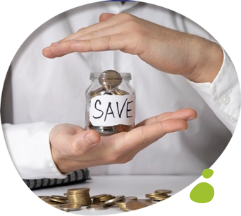 Save Money On
Your Medical Expenses
Heal Yourself
The Personalized Way
No Medication,
No Worries
The Growing Community of Diabetes Victors
Dr. Bhagyesh Kulkarni
MBBS, PGDDM, DPC (Preventive Cardio–Diabetologist)
Dr. Bhagyesh Kulkarni is one of the leading  Diabetologists and Life-Style Disorders Management Experts in India. His revolutionary "Diabetes Free Forever" program, provides a One-Stop Solution for Lifestyle Disorders like Diabetes, Thyroid, Cardio-Vascular Diseases, Rheumatic Arthritis, Digestive Disorders, PCOD, and many more.
His treatment includes a complete Holistic Approach that focuses on Physical, Emotional, and Spiritual Well-Being. 
Dr. Bhagyesh Kulkarni has been awarded with 
"Professional Icon of Pune"

 by IBN in 2017

"Atulya Arogya Sanman"

 by Maharashtra Times in 2020.
Sakal Idols of Maharashtra,

 "Sons of the Soil Award 2022"

 for exemplary work in the field of medicine.
Under the guidance of Dr. Bhagyesh Kulkarni, a team of Qualified Doctors and Trainers, provide the best-in-class treatment along with personal consultation for Diabetes Treatment in Kothrud Pune and Pimpri Chinchwad area.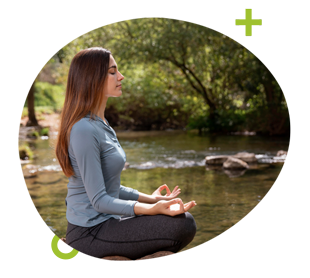 Love what you hold!
STRESS RELEASE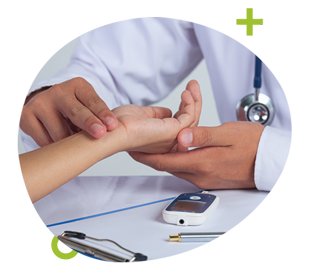 Personalised Medical Attention
MEDICAL CONSULTATION
Cleansing of Mind and Body
DETOX
Eat Healthily, Live Longer
DIET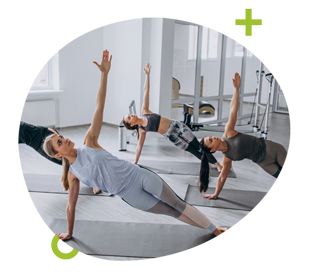 Commit to be Physically Fit
EXERCISE
The Life After Joining Diabetes Free Forever
Thousands of Happy and Recovered Patients.
279 reviews on
Excellent service by DFF in making people free from diabetes by following simple diet plans.
It is really amazing experience of healthy life ,not only diabetic or B P , thyroid patient to join DFF but every one who wish to live happy and healthy life
Deepak Madgeri
2023-01-28
My journey began with Dr Bhagyesh Kulkarni's Diabetes Free Forever ( DFF) programme in the month of September, 2022 and by January 2023 , in about 4 months I was able to reduce weight by 15 kgs, Diabetes Medicine by 80%. This is by changing the life style and their Recommnded protocol which were not tough at all. I am sure I will be free from Diabetes soon. I would strong recommend to go for DFF programme and become free from diabetes
Exclusive to diabetis recovry in Maharashtra Dr bhagyesh Kulkarni sir and all team
DFF residential camp २०२२ मी गणेश आरेकर देवगड सिंधुदुर्ग मी मधुमेहग्रस्त होतो मला 3 टाईम इन्सुलिन चालू होते Dff जॉईन झाल्या पासून इन्सुलिन बंद होऊन आता फक्त 1 0.5 mg ची गोळी चालु आहे तीही 2 महिन्यांनी बंद होईल मधुमेह मुक्तीसाठी DFF चे डॉ भाग्येश सर आणि DFF चा मनापासुन आभारी आहे
Dr Bhagyesh Kulkarni has started an organisation for reversal of diabetes- Diabetes Free Forever. I joined the organisation in Aug 22 to free myself of diabetes. Dr Bhagyesh conducts monthly consultation webinars for all patients. His treatment is very simple and can be followed very easily. It mainly gives emphasis on weight reduction , body and mind detox. The results are amazing. Within a matter of 3 months there is weight loss and reduction in the prescribed medication . I will strongly recommend people genuinely interested in their diabetes reversal should join Diabetes Free Forever (DFF).
Very importent information from DFF residential Camp through Dr. bhagyesh Kulkarni sir. Every diabetes patients must be join and follow DFF protocol and get diabetic free.
Gajanan Ligade
2022-12-29
आज मला सांगायला अभिमान वाटतो मी डीएफएफ जॉईन केले भाग्येश कुलकर्णी सरांच्या अपॉइंटमेंट घेऊन जुलै 22 जुलै 2022 रोजी मी सरांशी भेटून त्यांच्या प्रोटोकॉल फॉलो केला मी आज डायबिटीस फ्री झालेलो आहे तसेच 25 डिसेंबर 2022 ते 29 डिसेंबर 2022 ५ दिवसाची कार्यशाळा खूप सुंदर माहिती दिली बीपी शुगर थायरॉईड कसा येतो व कसा घालवता येतो गोळी पासून मुक्त होता येते ते हे त्यांनी दाखवून दिले 45 लोकांची सेमिनार निवासी घेतले सकाळी पाच ते रात्री दहा वाजेपर्यंत आपले जीवन कसे असावे या निवासी कार्यशाळेत त्यांनी दाखवून दिले आहे जीवनामध्ये प्रोटोकॉल कसा असावा व राहणीमान कसे असावे हे आदरणीय सरांनी समजावून सांगितले हे माझे आयुष्याचे गुरु आहेत परत एकदा भाग्येश कुलकर्णी सरांना सलाम
It's a righr place for every diabetic person, who will get 100% solution & happiness back, which can not beexpressed in words.I had reversed my Diabetic within 6 months & enjoying my life. Millions of Thanks to DFF team & Dr.Bhagyesh Kulkarni Sir.
What is Diabetes and what are the types of diabetes?
Diabetes is a problem with the level of glucose in the blood.
There are 3 main types of diabetes,
Type I diabetes,
Type II diabetes
Gestational diabetes.
Type 1 diabetes is caused by an auto-immune reaction where the body's defence system attacks the cells that produce insulin. People with type 1 diabetes produce very little or no insulin.
A person who has type 2 diabetes can still produce some insulin but their body doesn't react to it properly which leads to high blood sugar levels.
Gestational Diabetes is only seen during pregnancy and usually goes away after the baby is born.
What are the early signs and symptoms of diabetes?
 Take note of any symptoms and describe the symptoms, such as
Excessive thirst and appetite,
Increased urination
Unusual weight loss or gain,
Fatigue
Nausea
Blurred vision,
Yeast infections,
Dry mouth,
Slow-healing sores or cuts. 
Is diabetes recovery permanent?
Yes, our reversal program is sustainable and not a temporary fix. Keep in mind that when the reversal heals your body, it will be necessary to live healthfully. If you revert back to an unhealthy lifestyle, the same health problems may reappear. Our past participants have been free after years of diabetes, with many completely off medicines and leading healthy and happy lives. 
What treatment do people receive for diabetes?
People with diabetes can control their health by changing their lifestyle, diet, and exercise. Some people will also need medication for when their diabetes won't stay under control. To reduce the risk of complications from diabetes it is important to keep your blood sugar levels under control. Dr. Bhagyesh Kulkarni from Pune is expert in the field of diabetes recovery and management. With proper guidance and support from our staff members at Kothrud and PCMC Pune you will be able to reverse from diabetes disorder systematically and scientifically.  
Where are your clinic centers in Pune?
The Clinic centers of Diabetes Free Forever by Dr. Bhagyesh Kulkarni are present at the following two location in Pune. 
KOTHRUD BRANCH
Diabetes Free Forever Clinic,
Deshpande Puram – Patliputra Housing society, office no -1, Ground Floor, Paud Phata, Behind Dashbhuja Ganpati, Off Karve Road,
Kothrud, Pune – 411038
Phone No.: 7770088000



CHINCHWAD BRANCH: 
Diabetes Free Forever Clinic,
SR No. 268/5, Shakuntala Building, First Floor, Link Road, Laxmi Nagar,
Pimpri – Chinchwad, Pune -411033

Phone No.: 7770088000